Why is RingWormClear™ So Effective?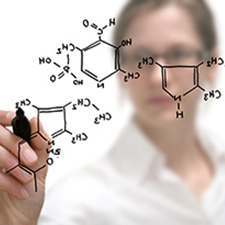 RingWormClear™ is a breakthrough proprietary supplement that effectively combines the most powerful and extensively researched ingredients, giving you an all-in-one solution. Every single ingredient in RingWormClear™ was hand-picked by a team of medical doctors and scientific researchers, based on clinical data and designed to help clear tough infections and get results more effectively than any other ringworm treatment available.
RingWormClear™ contains 17 tested ingredients that meet the strength and purity standards of the USP/NF (United States Pharmacopeia–National Formulary). Each ingredient was carefully researched and included based on clinical data. No other non-prescription solution comes close to in terms of quality and purity of ingredients.
Recommended use for adults is to apply a thin layer to cover the affected area three or four times a day - once in the morning and once at night.
Click here to see our label.
RingWormClear™'s - Proprietary Blend of Ingredients:

Undecylenic Acid is the most important ingredient required for a natural and effective ringworm treatment. Undecylenic acid is an organic unsaturated fatty acid which is extracted from castor oil. It works by preventing the fungus from reaching the reproductive stage of its life cycle, thereby inhibiting its ability to spread. The undecylenic acid in RingWormClear™ is formulated to a maximum potency of 25%, making it much more effective than many products on the market which contain weaker concentrations.
*References:

Flax Seed Oil is an excellent source of omega 3 fatty acids, including alpha linoleic acid (ALA). These compounds help soothe the affected area and reduce inflammation at the infection site. Flax seed oil helps the skin by promoting natural oil secretion that can have an anti-fungal effect and speed up the healing of fungus related cracks and blisters.
*References:

Sweet Almond Oil is another potent source of alpha linolenic acid, as well as vitamins A, E, and D. Almond oil reduces inflammation and has many beneficial skin health properties. It acts as an emollient, which softens the skin to enhance the absorption of the other key ingredients in the formula. It also helps maintain healthy skin pH which is an important aspect of effectively combating fungal infections.
*References:

Jojoba Oil is an odor free oil extracted from the Simmondsia chinensis plant. Chemically, it is classified as a liquid wax, and therefore does not leave a greasy residue on the area of application. It is a potent natural fungicide and is more easily absorbed by the skin than many other natural oils. Additionally it contains high levels of phospholipids and vitamin E which help hydrate the skin and promote rapid healing.
*References:

Tea Tree (Melaleuca) Oil is another natural oil with strong antifungal and antimicrobial properties. Studies have shown it to be effective in treating skin conditions such as ringworm infections and acne, often as effectively as other pharmaceutical formulas. It also exhibits a soothing and cooling effect on the skin which can relieve the uncomfortable symptoms associated with ringworm.
*References:

Aloe Barbadensis (commonly known as Aloe Vera) is one of the oldest and most widely used herbal remedies in the world. Used in traditional medicine to treat a wide range of skin conditions, it hydrates and soothes the skin. It also reduces inflammation in the skin which makes it effective for treating burns and other conditions that involve large areas of irritated skin.
*References:

Juglans Nigra (Black Walnut) Oil is an important source of a compound called juglone and also has a high iodine content. The combination of juglone and iodine has a strong anti-parasitic and anti fungal effect and can be used to treat intestinal parasites, ringworm, and topical fungal infections such as ringworm.
*References:

Cymbopogon Citratus (Lemongrass) Oil is derived from the lemongrass plant, which is native to Asia and widely used in cooking and in medical applications. It is a topical analgesic, which soothes painful symptoms and can reduce skin inflammation associated with ringworm. It has strong antimicrobial and anti-fungal properties and has been demonstrated to be effective against methicillin-resistant Staphylococcus infections.
*References:

Vitamin E is a fat soluble compound that has strong antioxidant properties and which plays a critical role in skin health. Vitamin E deficiencies have been found to lead to skin lesions in laboratory animals. Vitamin E contributes to maintaining healthy skin hydration, and topical application of vitamin E in the form of tocopherol acetate has been found to inhibit the induction of COX-2 enzymes which lead to inflammation.
*References:

Menthol is a compound that can be extracted from certain varieties of mint plants. When applied topically it has a soothing, cooling effect, and also is effective as a topical analgesic, to relieve pain. Additionally, menthol acts as an antipruritic, or counterirritant, to relieve the itching, burning sensations that accompany a severe fungal infection.
*References:

Camphor Oil is the essential oil extracted from the Cinnamomum camphora tree. It also is an effective anti-itching agent and soothes the skin with a cooling effect. It has been used since ancient times to treat inflammation as well.


*References:

Chia Oil is another valuable carrier oil for skin health. It is rich in Omega-3 fatty acids which soothe the skin and is also an excellent source of trace minerals, which are critical for optimal skin health. Chia oil helps repair damaged caused by ringworm.


*References:

Eugenia Caryophyllus (Clove Bud) Oil contains the active component eugenol which is a strong topical analgesic and also has excellent antiseptic and anti-fungal properties. It has long been used to relieve dental pain and one study found its effects comparable to benzocaine as an oral anesthetic. Clove oil is an important ingredient for ringworm relief, both for soothing relief and powerful fungus fighting.
*References:

Lavender Oil has long been prized as a component for perfume making, but relatively recent research has discovered that essential oils from plants in the lavender family may also possess strong anti-fungal properties. Scientists have found that compounds in lavender oil effectively combat skin pathogens by disrupting fungal cell membranes.
*References:

Manuka Oil is derived from the Manuka tree which is native to New Zealand. It was traditionally used by Maori tribes as an herbal panacea with many health benefits. It contains high levels of triketone compounds which are effective natural anti-microbials. Manuka oil fights fungal infections and also heals the skin by promoting the proliferation of fibroblasts, a cell type that is critical for wound healing.
*References:

Mineral Oil is used as a moisturizer to nourish and treat dry, rough, scaly, itchy skin as well as minor skin irritations. It works to trap in moisture, forming a layer on the top of skin to retain water and soften keratin that holds the top layers of the skin together, allowing dead skin cells to be shed leaving the skin feeling smoother and softer.
*References:

Canola Oil is produced from the seed of any of several varieties of the Brassicaceae family of plants. Canola is a phenolic compound that contains antioxidant properties, omega-6 and omega-3 fatty acids to maintain a healthy balance of yeast within the body to ensure limited candida overgrowth.
*References: