Why Is RingWormClear™ The #1 Choice for Ringworm?
Read this important information below to discover how RingWormClear™ can eliminate your ringworm, once and for all.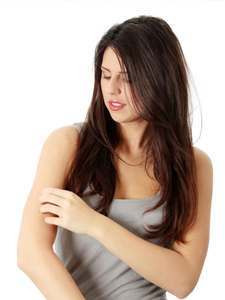 RingWormClear™ is known as the ultimate, 100% natural relief for ringworm today. Thousands of our customers are thrilled how they haven't had even a hint of ringworm since using RingWormClear™. In fact, they're so happy that they told us they'll never buy any of the 'cheap chemical-based alternatives' ever again. Here's why:
You see, most ringworm treatments contain only a few key ingredients important for infection relief. Which is why the 'chemical based alternatives' everyone buys in pharmacies might relieve your ringworm for a short time - but those itchy, uncomfortable infections always come back. Sometimes they don't even work at all. Isn't it time you had total relief that's 100% natural?
Most ringworm alternatives have less than top-notch purity, and are packaged in an improper dose. Only RingWormClear™ has it all. RingWormClear™ was developed to adhere to the strictest quality standards and contain more effective and bio available ingredients than any other product, hands down. Which is why people are calling it the 'Ultimate Ringworm Relief'.
RingWormClear's™ proprietary formula utilizes 18 extensively researched ingredients that are at the top of their respective health goals in terms of quality standards, scientific research, and purity. We recommend comparing the ingredients in RingWormClear™ with the competition. We are confident that you will not find a better treatment for ringworm on the market.
RingWormClear™ Follows the Highest Quality Standards

RingWormClear™ contains 18 tested ingredients that meet the strength and purity guidelines of the USP/NF (United States Pharmacopeia–National Formulary). RingWormClear™ is manufactured in the United States in an FDA registered laboratory that exceeds industry standards. Our manufacturing facility is GMP-certified and abides by the strictest FDA recommendations.
RingWormClear™ is the Best Ringworm Treatment on the Market
Clears Stubborn Infections
Treats even the Toughest Fungus Cases
Soothing Relief
Effectively Calms Burning and Itching
Double-Strength
Twice the Strength of Other Leading Brands
Strengthens And Heals
Promotes Skin Healing and Regeneration
100% Risk-Free Results
Feel confident and secure with our 100% money back guarantee
RingWormClear™ Gets to the Root of the Problem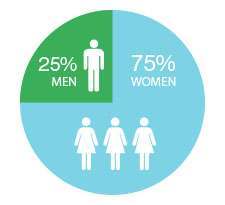 Did you know that ringworm is one of the most commonly found skin infection? Thriving in warm damp environments, it is one of the easiest, most contagious types of fungus to contract. It can easily be picked up in gyms, locker rooms or simply transferred from clothing or towels of an infected person. It can also be caught from pets. Ringworm can be incredibly uncomfortable and unsightly. We believe it's time to end this epidemic of living in constant discomfort.
For these reasons, it's crucial to have a ringworm remedy that works. So you can get rid of your ringworm,once and for all.
RingWormClear™ stands above other solutions by attacking the problem at its root . RingWormClear™ is a painless, risk-free alternative to prescription drugs and the many negative effects they're known for. It's a unique, maximum strength, proprietary blend of ingredients that is specially formulated to target persistent ringworm.
RingWormClear™ is Recommended by Doctors and Medical Scientists:
What Do RingWormClear™'s Customers Have to Say?
All testimonials reflect the range of typical results that our customers experience.
Comment by: Clare S.
I have tried every medication out there for ringworm. I get frequent breakouts, it seems as soon as I have got rid of one patch another appears. Some of the treatments were OK, others totally useless. I felt that the ingredients in RingWormClear made total sense, so I bought a 3 month supply. After days, I saw the ringworm fading, the redness was less severe and the center of the infection was smoother. Within two weeks, it had almost disappeared. I will keep using it on the same spot to ensure it doesn't return. This is a fantastic product. So easy to use and IT WORKS GREAT!!!. Thanks guys!!!!
Comment by: Mary J.
Worked a treat! Ringworm gone in three weeks. I used this once a day. I can still faintly see where the spot was so I am still using it just in case it comes back. Five Stars!
Comment by: Joey K.
This is incredible stuff. I noticed fading after two days of using RingWormClear. Thank you!!
Comment by: Dina F.
RingWormClear actually works. I am a busy working single mom and I am very familiar with ringworm! I have tried many many treatments over the years, with little to no effect. I treat my kids naturally where I can so when my mum found this treatment on the internet, I jumped at the chance of buying it. It does exactly what it says it does - gets rid of ringworm once and for all. And I feel great using on my kids because of its all natural ingredients. I highly recommend it because it really works.
Comment by: Brian K.
This is truly amazing! It really works! I had three bad patches of ringworm that seemed to be expanding so fast. After a week, they are hardly visible. AMAZING!
Comment by: Pauline G.
I love the fact it is all natural! I have ringworm on my leg at the moment and I am treating it with RingWormClear, I know from experience, it will be gone within a fortnight. In the past I have had a ringworm breakout on my face! It was awful. It took forever to go and the treatment I used actually left a scar! I wish I'd known about RingWormClear back then. It is AMAZING stuff! Thank you!
Comment by: Ray K.
This is a must in anyones first aid box. As soon as you suspect you have ringworm start using it, within days it will be gone!
Comment by: Michelle K.
Cleared my sons ringworm in 5 days! What more can I say - AWESOME.
Comment by: Matty H.
RingWormClear works better than anything else I have ever tried for ringworm!